LINK PARTNERS



COMPANY PROFILE
WHO WE ARE:
Artigiana Stampi has been makingplastic blowing moulds since 1979. Until recently it produced small and medium-sized moulds but it has now extended its range to include much larger ones, particularly for technical articles.
Specialization in this sector ensures attention to every detail, from the design stage right up to production and testing. Artigiana Stampi's quality and skill have made it one of the most important firms in the sector in ltaly.
THE FACTORY
:
Artigiana Stampi has occupied a primary role in the production of blow moulds mainly due to the constant technological improvements' which has helped to produce more reliable and competitive articles.The building materials used are aluminum, steel and copper beryllium. The use of the material is evaluated on a case by case basis depending on the required production and type of utilization requested.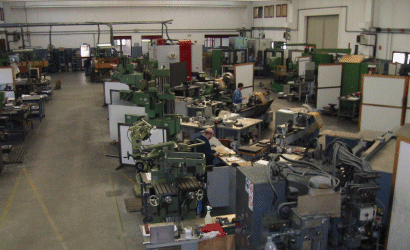 With the equipment we have available, the expe­rience acquired in the industry and the system of working permits us to realize the mould in all its phases of production: from the designing to the execution
of the model, from the calculation of the volume to the construction of the mould and verification of its components.
WHERE WE ARE
:
ARTIGIANA STAMPI srl
Via delle Industrie II° Strada, 26-28 Z.A. - 35025 CARTURA (Padova)
Tel. 0039 (0)49 9555 111 - 0039 049 9556 154
DESIGN
We ensure an

High Productivity


and reliability over the time by adopting the most advanced technologies in designing the moulds.
SIZE DESIGN
During this phase we offer to costumers
all of

our decennary experience,

suggesting all the features required.
TECHNOLOGY
Artigiana Stampi has responded promptly to the new market demand with the purchase of

advanced plants

to solve all customer problems
| | |
| --- | --- |
| | EXPERIENCE |
| | QUALITY |
| | SECURITY |
| | ASSISTANCE |
| | |
| | |